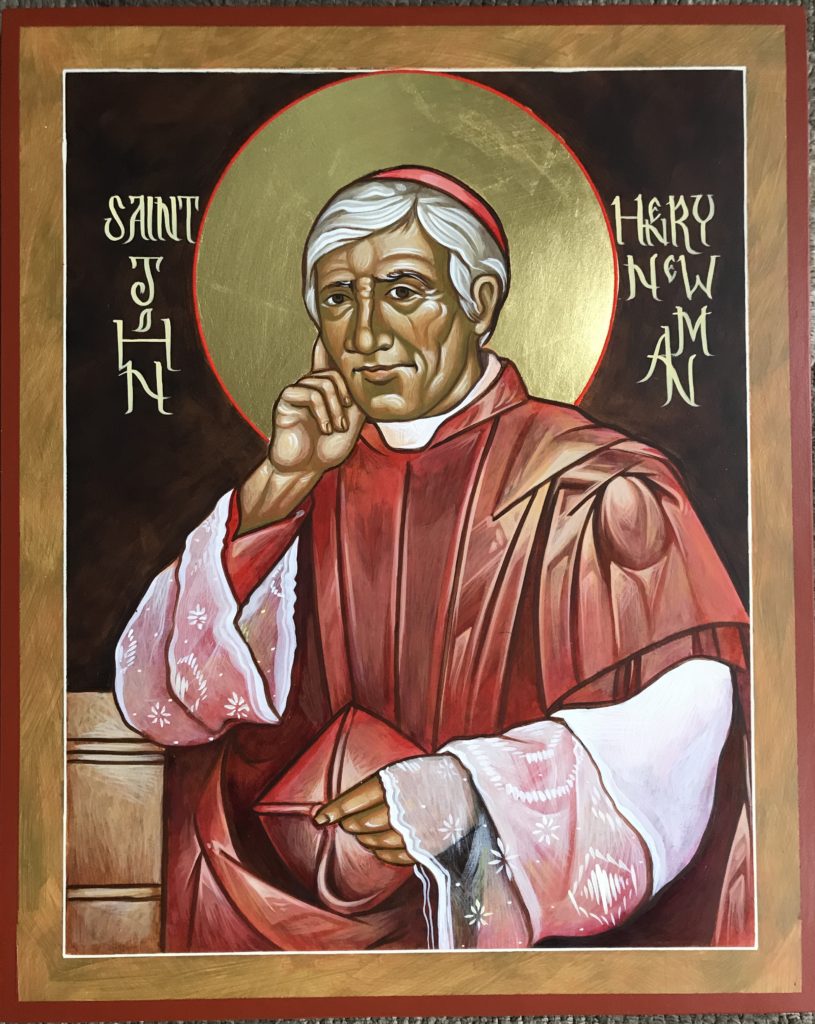 Could this be the first icon for SAINT John Henry Newman? We'll bless this icon on Sunday (10/13) at our 10am Sung Mass, as Newman will be canonized in Rome that same day. The Mass itself will honor Newman as we sing hymns he wrote and worship according the liturgy in which we was formed. The icon depicts Newman in his characteristic pose as listening–he did theology by listening attentively to Scripture and Tradition in order to apply timeless truths to our modern world. His demeanor is strong, as Newman was vigorous and uncompromising in pursuing God's truth.
This icon was created by Britta Prinzivalli: www.brittworks.com
Mount Calvary brings forward the roots of the faith with newness and vitality. Originally an Episcopal Church, Mount Calvary became Catholic in 2012 through the Ordinariate of the Chair of Saint Peter–a provision of Pope Benedict XVI. www.mountcalvary.com
We are located at 816 N. Eutaw Street in downtown Baltimore. Off-street parking is behind the church.