Abakanowicz writes, "To make something more durable than myself would add to the imperishable rubbish heaps of human ambitions." She wants what she creates to share her mortality. She asks, "How to give vent to this innate defeat of life other than by turning a lasting thought into a perishable material?" Impermanence, mortality itself is a mark of life. You cannot die unless you have lived. This gives hope to the artist whose work is doomed for imperfection: there is value in the struggle itself.
– From an artist statement at Davidson College, 2020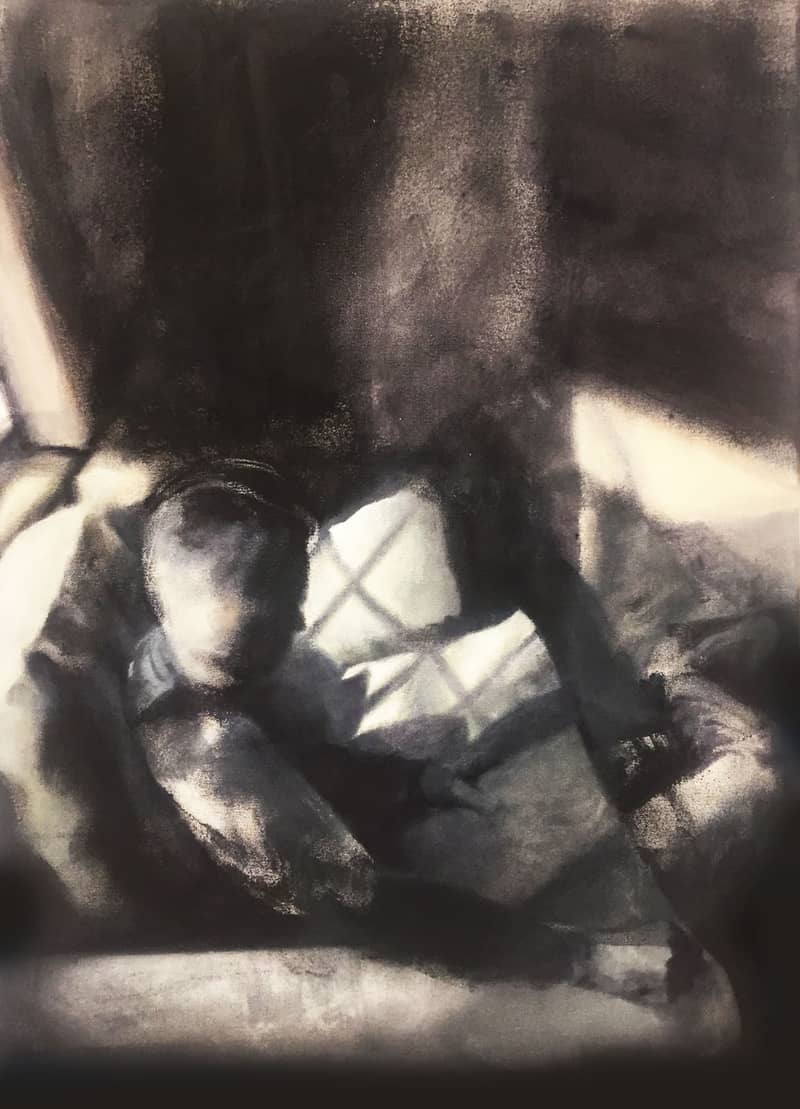 Ashes Like Bread, 2019 [oil and oil pastel]

Last week, we attended the opening of Isaac's final art show at Davidson, Ashes Like Bread. The phrase comes from Psalm 102:9 : 
For I eat ashes like bread, and mingle tears with my drink, because of thy indignation and anger; for thou hast taken me up and thrown me away. My days are like an evening shadow; I wither away like grass.
Isaac's quote (above) comes from one of the painting descriptions that were mounted throughout the show. You can attend a virtual version of the art show here.

http://www.davidsoncollegeartgalleries.org/uncategorized/isaac-scharbach-21-ashes-like-bread/

Read previous offerings
Journal entries written on hearts
"If you give me anything, let me love Jesus."
"I am your servant" — painting the Baptism of Christ
Help me to withhold nothing ("Teach me to be a great saint")
Ready to receive you (an Advent prayer)
"An intense desire." A longing to depart from this fallen world.
"Why are you afraid?" Isaac's final journal entry
"Moved to tears: the meaning behind Isaac's gravestone"
"The reward of distracted prayer" (November 27th)
"The end of all beauties" (November 21s
"Memento mori" (November 18th)
"Root out my sin" (November 15th)
"Let me suffer" (November 12th)

Why the title? About the Offerings of Isaac
Insight into a son through a Prayer Journal